APTA Utah Social Media Posts
5/16/22
HAVE YOU MET OUR SPONSOR?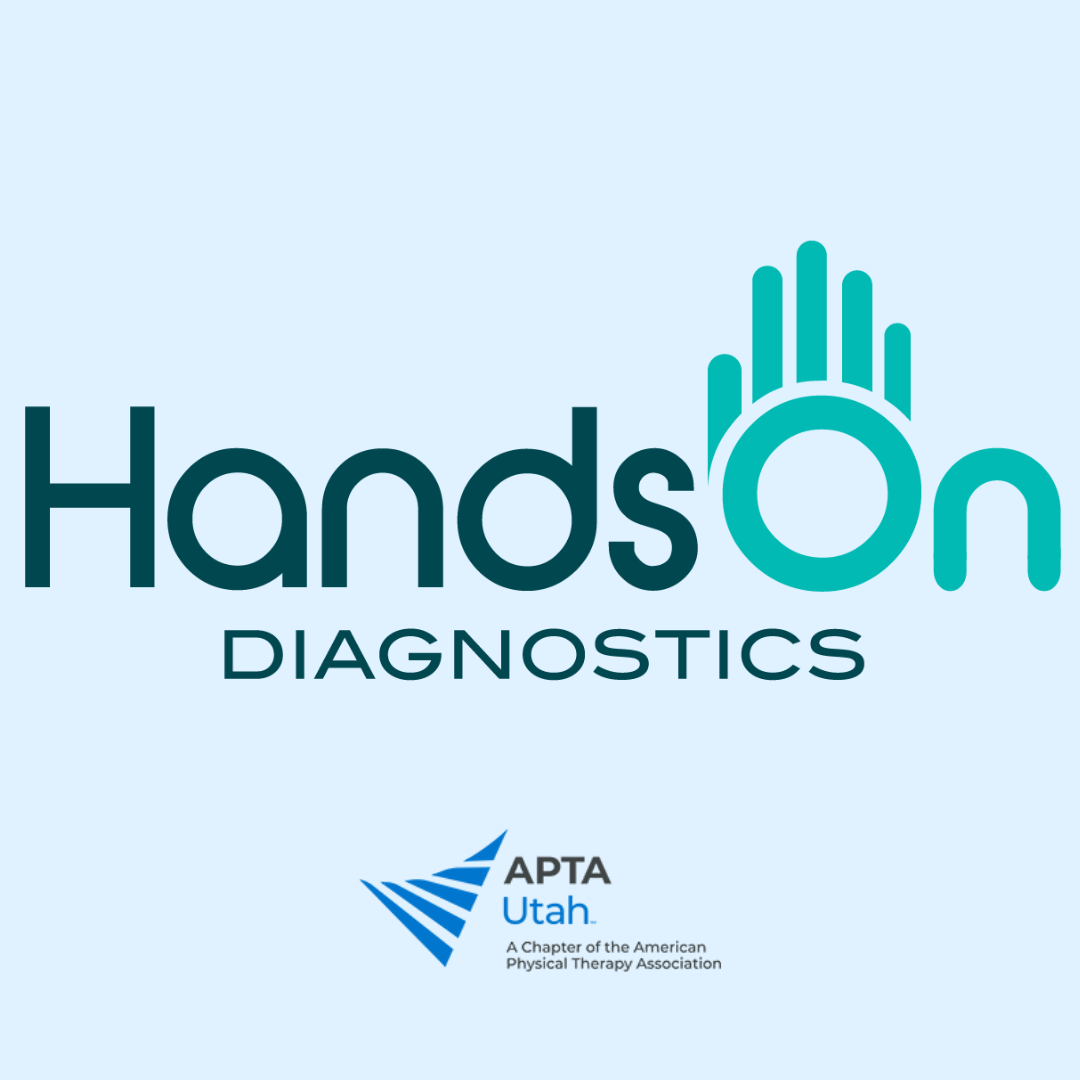 We are grateful for Hands-On Diagnostics and their support of the physical therapy industry.

At Hands-On Diagnostics, we are committed to changing the way physical therapists do business. Current physical therapy models have an initial patient evaluation and a treatment plan based on that patient's history.

The problem is that this process does not always identify the root of the problem. In fact, this outdated method can reduce effectiveness by not properly diagnosing the issue, or worse, misdiagnosis.

Our evidence-based approach is a new paradigm for physical therapy focused on an objective data-driven diagnostic approach. More informed care results in more than better outcomes for patients.

Diagnostic tests from Hands-On Diagnostics also result in revenue growth for your physical therapy practice. This additional income is often the result of much higher insurance reimbursement rates.

Physical therapists who use our diagnostic tests can enjoy reimbursement rates that are 5 to 10 times higher than a typical PT visit. It's no wonder there are Hands-On Diagnostic private practice owners operating 130 clinics across 25 states. See why so many physical therapists trust us for the latest and best in diagnostic testing.

Check them out here: https://handsoncompanies.com/grow-your-pt-revenue/
---
5/12/22
CLINICAL EDUCATION SIG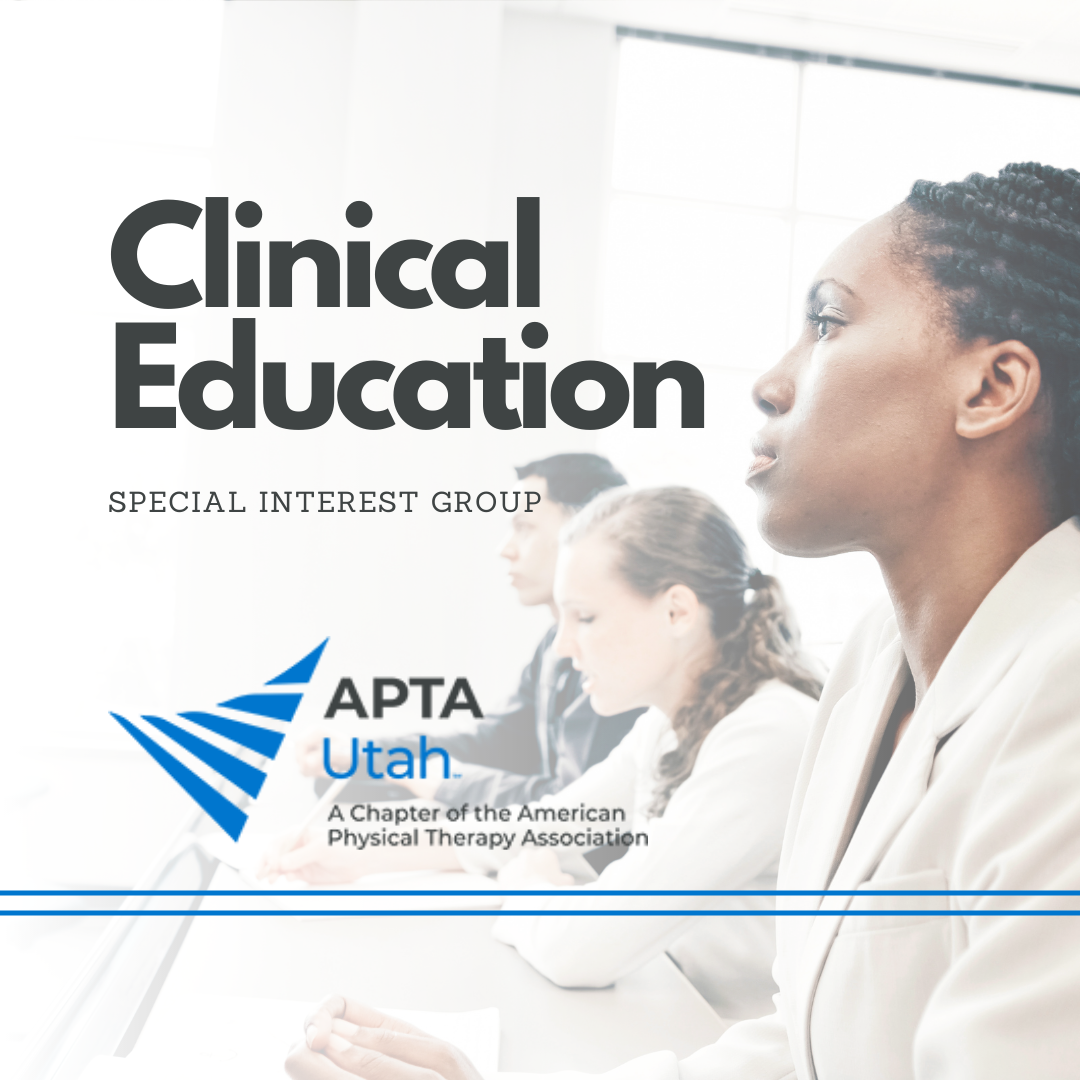 Our APTA Utah members are amazing people working to better the physical therapy community. Check out some of our awesome Special Interest Groups:

The Clinical Education SIG provides a space to promote increased collaboration, professional development, and support of the clinical education community, with the ultimate goal of improving the quality of and experience of clinical education for all involved. By increasing communication and collaboration between community and academic partners, we hope to raise the level and quality of clinical sites and clinical education for our physical therapist and physical therapist assistant students as they complete their clinical experiences, as well as provide support to clinical sites and clinical instructors in helping them increase their confidence and competence to provide an outstanding clinical experience for themselves and the students they mentor.

Sound interesting? For more information and to join, go here.
---
5/9/22
DELTA PHYSICAL THERAPY AND SPORTS MEDICINE IS HIRING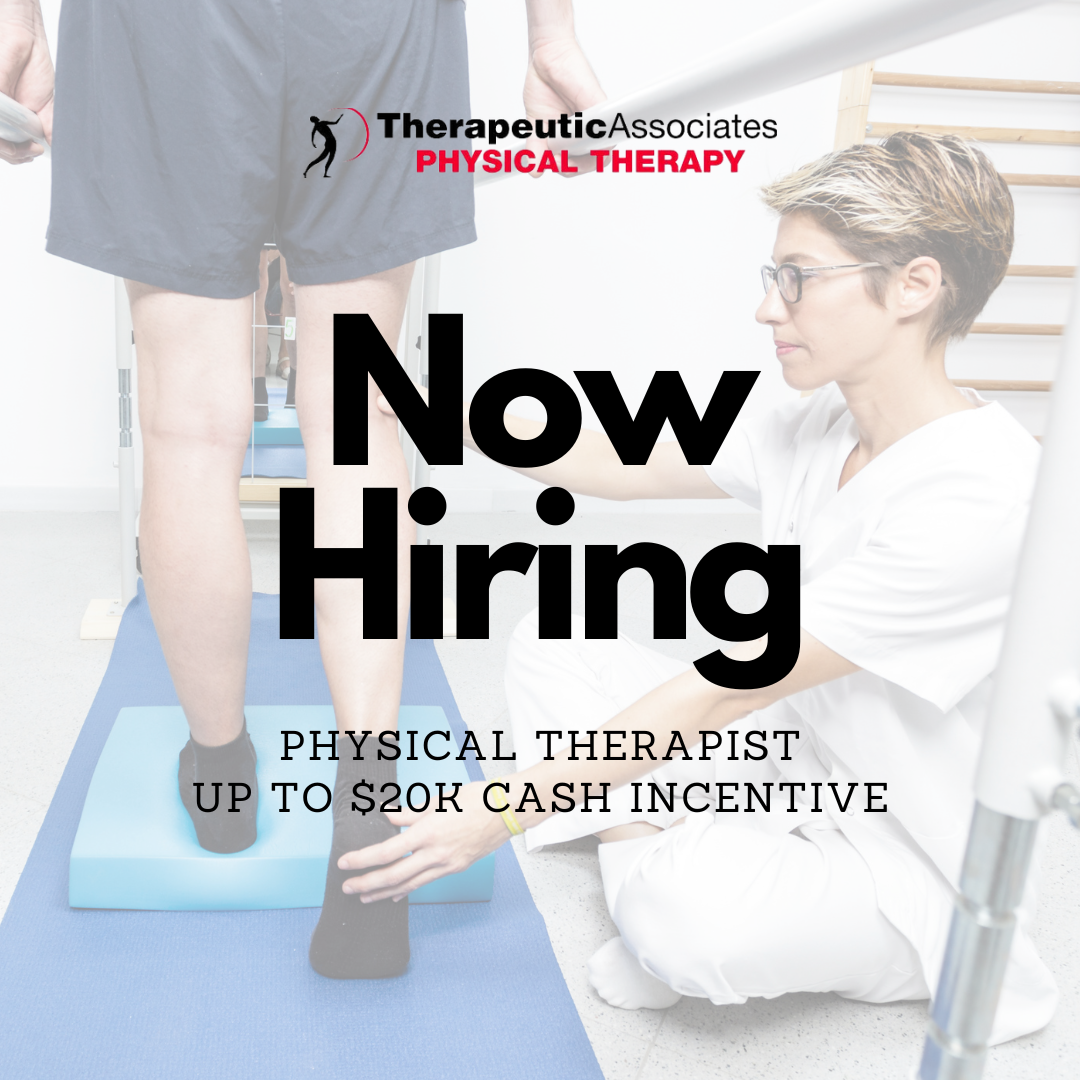 Delta Physical Therapy and Sports Medicine, PC is a private practice with clinics in Delta and Fillmore Utah. We are currently looking for a full-time outpatient PT for our Delta location. We like to have a lot of fun while helping our patients reach their goals and return to their desired activities.

TO APPLY:

Contact Name: Jamie Christensen
Work Phone: 4358642551
Email: deltafillmorepthiring@gmail.com
Website: http://deltafillmorept.com/

For more opportunities, go here.
---
5/5/22
UNDERSTANDING THE NASW CODE OF ETHICS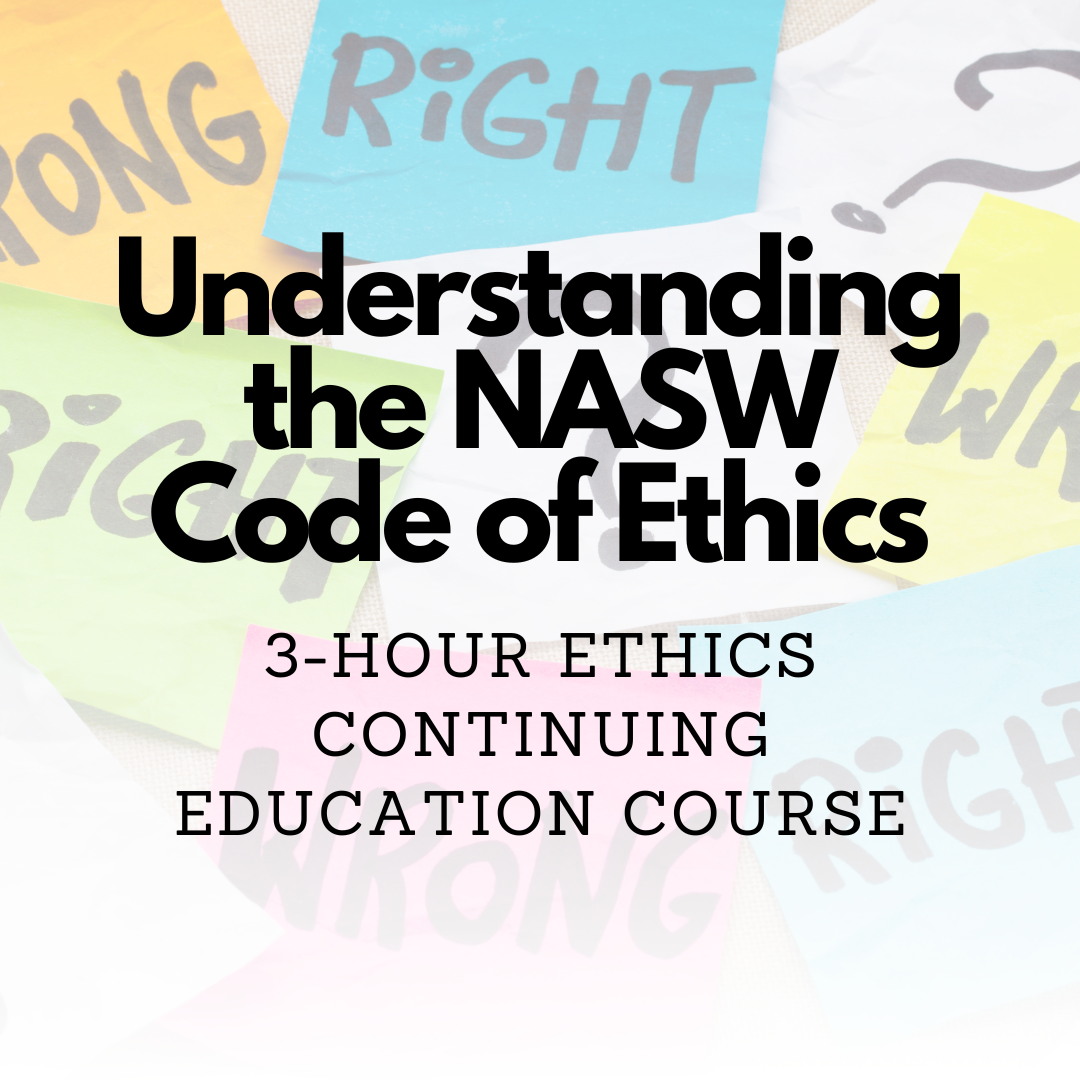 NASW is pleased to present Understanding the NASW Code of Ethics, an interactive, 3-hour ethics continuing education course that will take learners on a journey that starts with the first NASW Code of Ethics and ends with an in-depth exploration of today's Code. Participants will examine the content, composition and application of ethical standards via engaging activities and case scenarios that capture diverse social work settings. What's more, this self-study course offers 3 hours of online continuing education credit to those who successfully complete the course and post test. Take the course in one sitting, or over multiple sessions at your convenience.

Understanding the NASW Code of Ethics offers a dynamic and interactive opportunity to earn 3-hours of online ethics continuing education while exploring the evolution of social work ethics through the lens of the NASW Code of Ethics. This course features the reflections of prolific leaders in social work including Dr. Frederic G. Reamer, Terricka Hardy, LCSW, ACSW, BCD and Stephanie Asare-Nti, MSW, LCSW-C. Participants will examine the content, composition and application of ethical standards via engaging activities and case scenarios that capture diverse social work settings. There's something here for everyone!

Register here.
---
5/2/22
HAVE YOU MET OUR SPONSORS?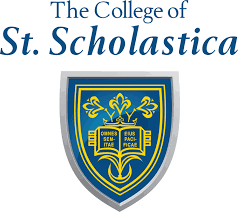 We are grateful for The College of St. Scholastica and their support of the physical therapy industry.
"St. Scholastica is a top school in Minnesota for social mobility – transforming the lives of first-gen students."
-U.S. NEWS & WORLD REPORT: https://www.usnews.com/best-colleges/the-college-of-st-scholastica-2343
St. Scholastica is an independent private college with locations across Minnesota, including our original campus in Duluth. Enrollment in our undergraduate and graduate programs has grown from 2,200 to 4,000 in the last decade, due, in part, to our commitment to making high-quality education available online and through convenient evening and weekend formats.
The College of St. Scholastica is committed to providing all undergraduate, graduate and adult students an exceptional value for a comprehensive educational experience. Highly competitive tuition becomes a true investment as St. Scholastica continues to cultivate a dynamic intellectual environment built on academic excellence, rigor and integrity.
Driven by engaged learning, deep reflection and curricula that develop 21st-century skills, students gain more than knowledge — they develop the personal ambition and broad perspective that form the foundations for a fulfilling life and career.
Learn more
here
.
---
NOW HIRING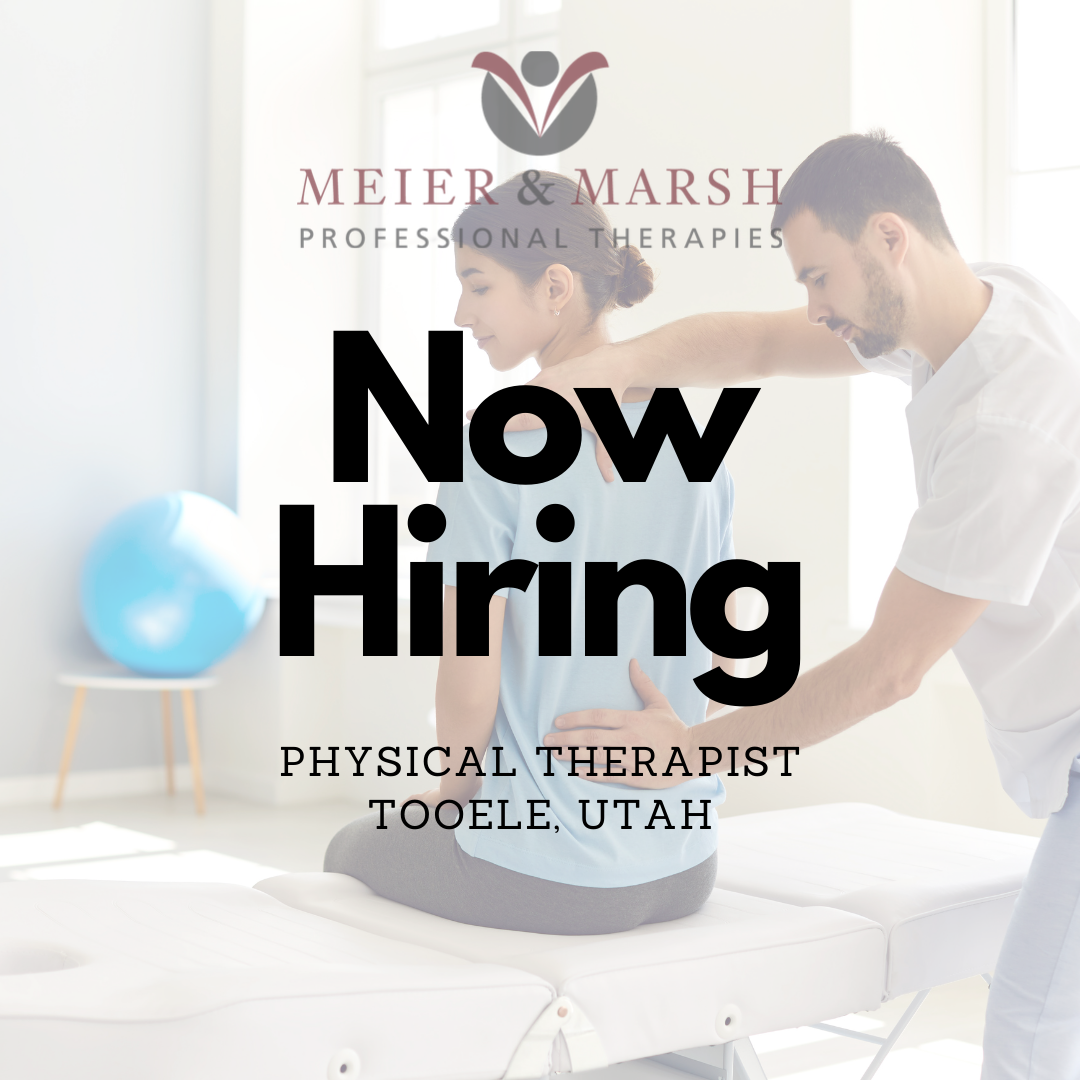 Tooele County is home to two mountain ranges and a growing town just 30 minutes from downtown SLC. Recreational activities are plenty. Home prices are some of the lowest still in Utah.
We are a PT-owned company since 2003 with 4 clinics and opportunity for leadership, mentoring, and ownership.
We treat outpatients with musculoskeletal conditions including rehab after surgery. Our top referral source is direct from the community and return patients because of our reputation for quality care and precision in our mechanical diagnosis. We require and pay for a continuing education track for all our professional staff.
We have fun and work efficiently as a team to see 12 patients per provider and no after-hour documentation.
We value education and empowering patients to success without unnecessary drugs, injections, or surgery. We do community workshops every quarter to share our passion for what we do.
You should only apply if:
• You are truly passionate about PT and helping others in pain return to what they love.
• You are open to be mentored and learn systems that have a proven track record.
• You are a team player.
• You want to grow and advance in the company.
We offer competitive salary, PTO, Health/Dental, 401K, and CEU reimbursement. The ideal candidate will have 1-2 years outpatient experience, but new graduates thrive in our practice environment and will be mentored.
Go to their website
here
.
---
HAVE YOU MET OUR SPONSORS?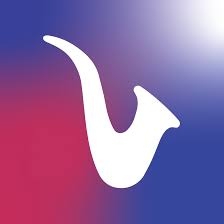 We are grateful for DNA Vibe and their support of the physical therapy industry.
Welcome to Intelligent Light Therapy!
Our unique patent-pending wellness wearable delivers four complementary modes: red, near-infrared, magnetic, and micro-vibration.
These four modes work harmoniously to help reduce inflammation, stiffness, and pain while improving recovery from injury, surgery, or just the daily grind.
Stop inflammation in its tracks to curb acute and chronic pain. Feel better, guaranteed.
Check them out
here
.
---
APPLY FOR A WEEK LONG SUMMER SCHOLAR EXPERIENCE

Advancing Diversity in Physical Therapy (ADaPT) is a program designed to engage, recruit and advance diverse students into graduate physical therapy education. ADaPT provides structured opportunities for students to explore the profession of physical therapy and receive pre-admission support through the application process.
Apply to participate in the week long Summer Scholar Experience!
When Is It?
Sunday, June 5, 2022 – Friday, June 10, 2022.
Who Should Apply?
Rising sophomores, juniors and seniors from:
- underrepresented racial and ethnic populations
- individuals from geographically underrepresented areas
- first generation students
How Do I Apply?
Eligible students are encouraged to apply early! The application deadline is Friday, April 22, 2022. The application process includes a brief personal statement in response to the question: "How will you benefit from the ADaPT Summer Scholars Program?". The submission should be less than 500 words and limited to a 1 page, single-paced word document. Interested applicants can access the application on our website at:
https://www.shrs.pitt.edu/pt/about/adapt
---
DOWNLOAD YOUR COMPLIMENTARY COPY OF APTA MAGAZINE
This issue includes:
- Restoring Mobility for Patients With Limb Loss and Limb Difference
- APTA Centennial Scholars: An Investment in the Profession's Future
- Transitioning Pediatric Patients to Adult Services
- And More!
Download the PDF
here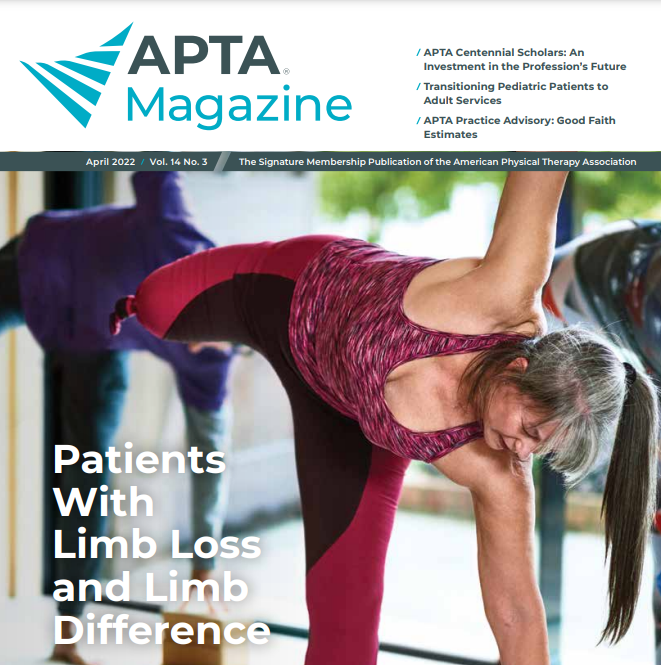 ---
Intermountain Healthcare is hiring a Physical Therapist for Inpatient Neuro Rehab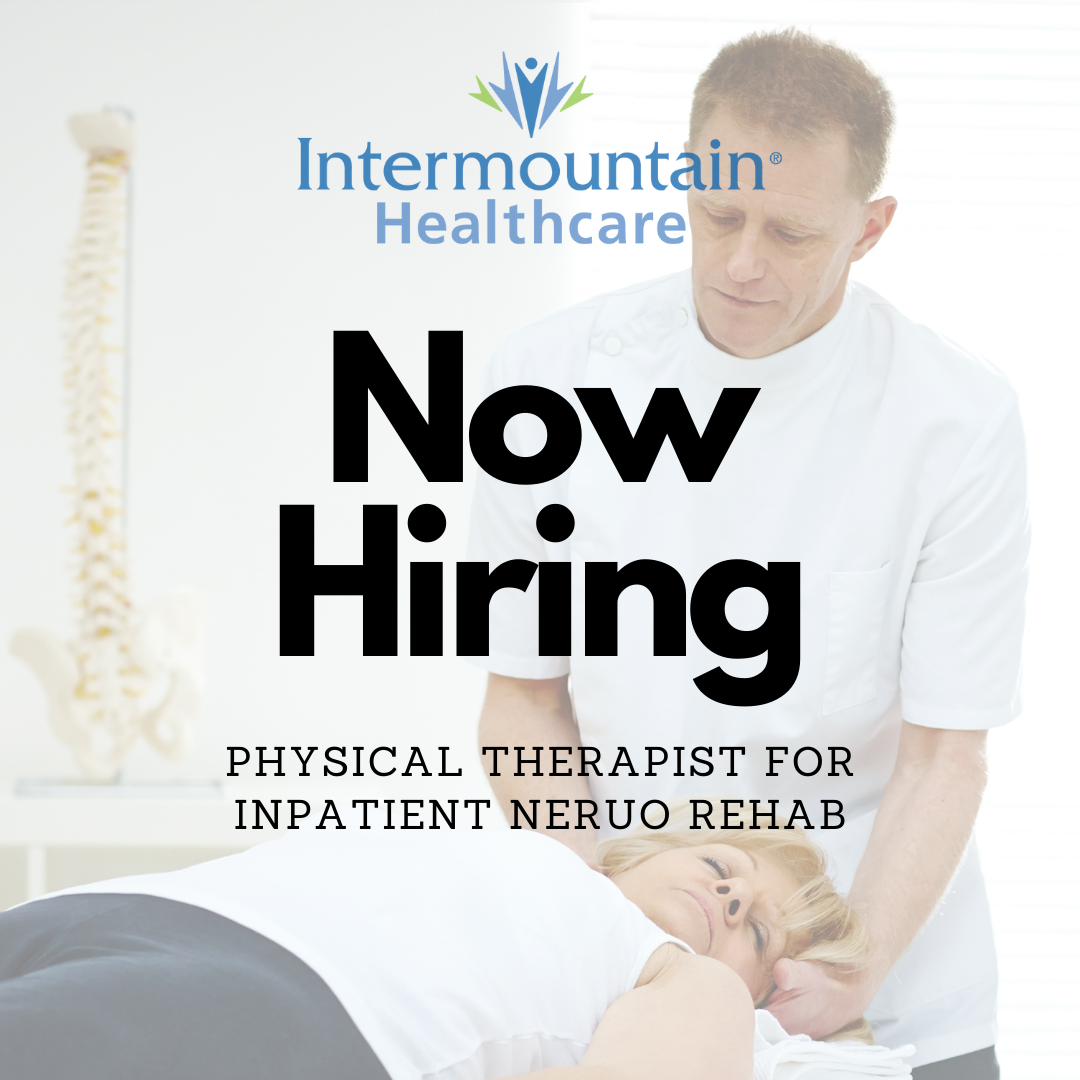 This is a full time physical therapy position in an inpatient neuro rehab unit. Caregivers will be working primarily with stroke, TBI, spinal cord injury, amputation, multi trauma, and neuro populations.
This position is responsible for screening, testing, evaluating, diagnosing and treatment of injuries, diseases, and disabilities using physical therapy procedures and modalities in accordance with standard physical therapy practices. The Physical Therapist consults, educates, and trains patients and their caregivers.
POSITION DETAILS
- Department: Inpatient Rehab
- Shift: Full Time, 40 hours/week.
- Very competitive benefits package including 401K matching, paid time off, employee discounts, dental, vision, and health insurance
- Sign on Bonus: up to $1,500.00 for eligible applicants
- Tuition Loan Assistance: up to $3,000/year for eligible applicants
MINIMUM QUALIFICATIONS
- Current state Physical Therapist license
- Basic Life Support (BLS) for healthcare providers
- Basic Computer skills
- Exceptional interpersonal and communication skills
PREFERRED QUALIFICATIONS
- Possess skill sets and experience with Inpatient Rehabilitation or Neurologic populations (Stroke, TBI, SCI, etc.) preferred
- Clinical background experience in a healthcare setting
Contact Name: Sonja Nielson
Location: Salt Lake City
Phone: 8014422455
Email: Sonja.Nielson@imail.org
APPLY HERE
MORE OPPORTUNITIES HERE
---
NEUROLOGIC DRY NEEDLING FOR PAIN MANAGEMENT & SPORTS REHABILITATION
Foundation Course
April 29 - May 1
Provo, UT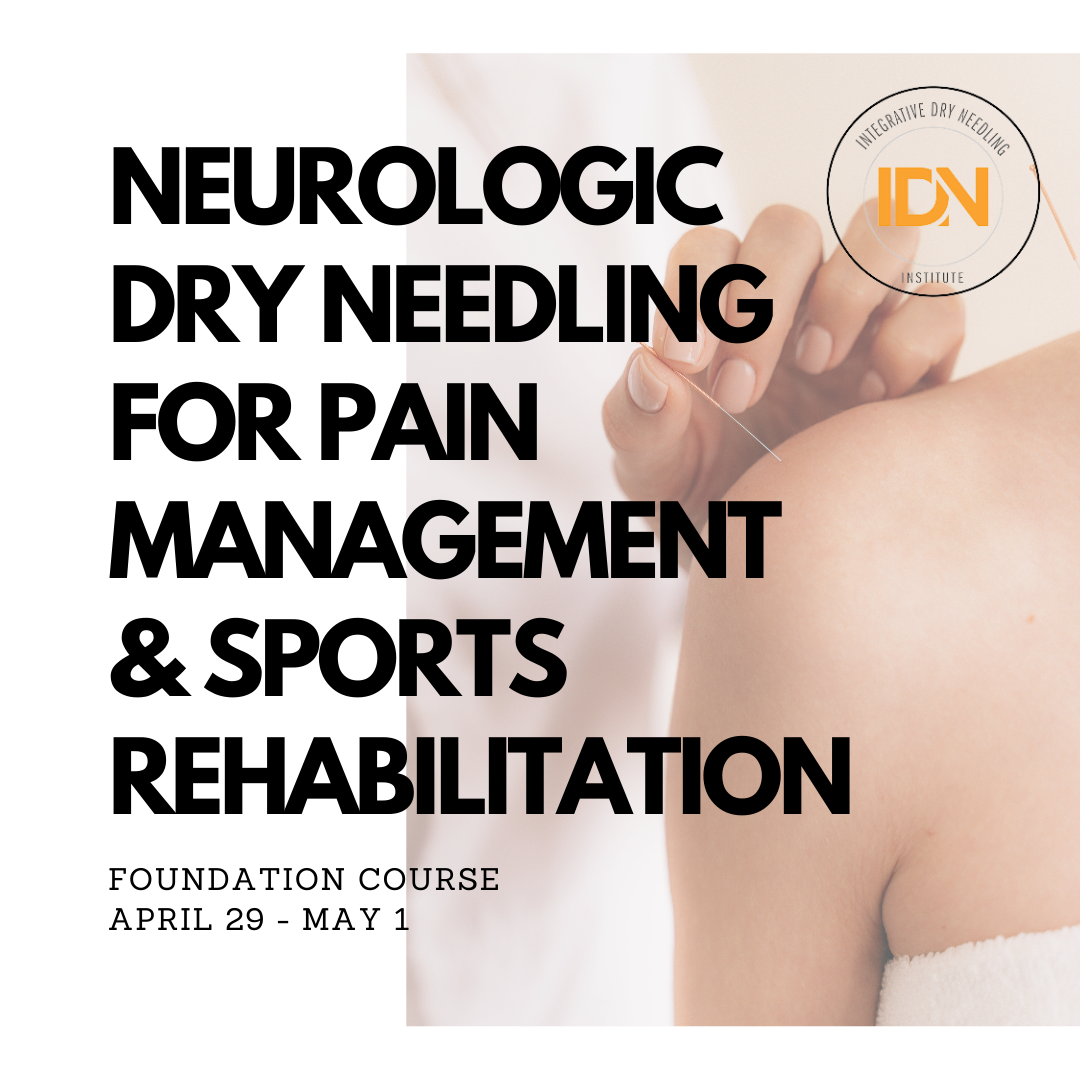 The IDN neurological approach to dry needling provides clinicians a dynamic and flexible treatment model that looks beyond solely treating myofascial trigger points to systemically targeting zones of peripheral neurogenic sensitivity.
Use the code: PROVO10 to get 10% off.
Go to
integrativedryneedling.com
to register or learn more about IDN.
---
4/2/2022
APTA Utah SIGS & Committees - LINK
---
3/29/2022
APTA Utah Online Courses
LINK
---
1/25/2022
APTA is updating the Guide to Physical Therapist Practice, and they are looking for your input as they finalizes the new version. Your experiences, knowledge, and opinions are unique and important, so don't pass up this opportunity to make you voice heard. Go here to participate: https://www.apta.org/apta-and-you/news-publications/call-for-comments-guide-to-physical-therapist-practice
---
1/21/2022
Looking for licensed PTs and PTAs for home visits; flexible schedule and able to work with clinicians to find optimal work situation. Needs currently in Salt Lake and Utah Counties. PTs must be able and willing to do home health admissions. PRN to 3/4 time available for both. Good communication and 24-hour documentation are a must. Please call Gabe Henderson, PT at 801-471-8936 if interested.
---
1/17/2022
"Injustice anywhere is a threat to justice everywhere. We are caught in an inescapable network of mutuality, tied in a single garment of destiny. Whatever affects one directly, affects all indirectly." — Martin Luther King, Jr. Today we celebrate our continued efforts to achieve equity in environments large and small. This is also a good time to remind you that we highly recommend you attend this free webinar on Exploring Anti-Racism in Health Professions.
---
1/14/2022
Registered Physical Therapists (RPT) is looking to add a full-time Outpatient Physical Therapist to their Draper clinic. New graduates are welcome to apply. Dynamic outpatient setting with a variety of orthopedic conditions. Competitive salary with a full benefits package including health and dental insurance, continuing education, APTA dues, Roth 401K match, paid time off, and bonuses. Come join our team! Contact Joshua A Harward at josh@rptutah.com to apply.
---
1/13/2021 - Exploring Anti-Racism in Health Professions Education Webinar
LINK FOR MORE INFORMATION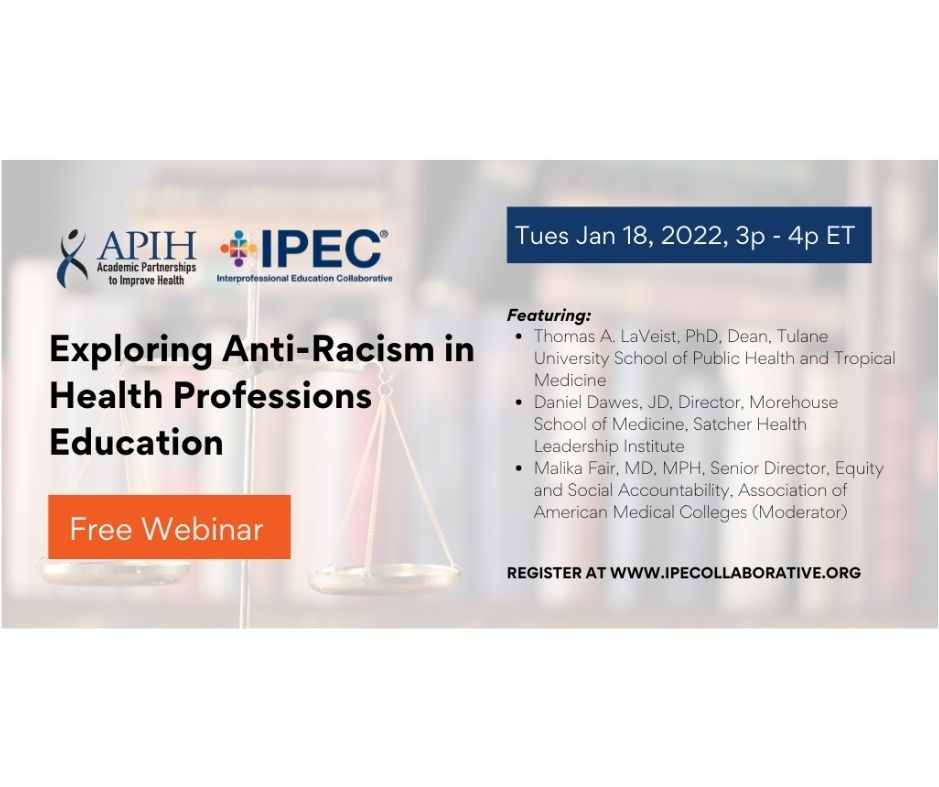 ---
1/11/2022
Go to psychologyforthebodyceu.com to register!